About College
CM Anglobengali college is located in Varanasi, has a big sports ground with the expert coach to teach about games. Students at CM Anglobengali College have won numerous awards in the district as well as state level sports competition.
Provisions of physical and mental exercises are available to the students at this college in order to make them healthy physically, mentally and spiritually. A modern computer lab with the broadband internet connection keeps its students state-of-the-art with all the latest technologies.
Students at CM Anglobengali College, Benares are kept connected to each other with all the global developments including the latest knowledge as well as technical advancement worldwide. Separate labs for different subjects are available such as Physics, Chemistry, Botany, and Zoology. Almost all the equipments are easily available required for the different project works.
Facilities at the College
There is a big play ground with the professional coach of sports to train the students so that they could won the prizes and positions in the district as well as the state level competitions.
Physical and mental exercise facility is available to make the students physically and mentally healthy.
A standard computer lab with the 24 hrs internet connection facility in order to keep the students up to date about the upcoming technologies.
There is a separate labs for the Physics, Chemistry and Biology subjects with approximately all the needed apparatus.
Theoretical lectures are given in the creative ways by implementing practically to develop the analytical mind of the students.
 Front view of the college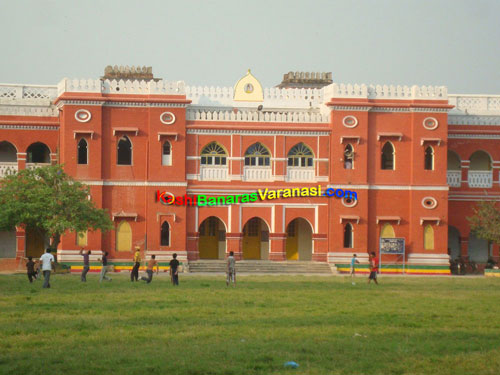 This is the front view of the CM Anglobengali College. A huge ground is there in from of the college for the extracurricular activities of the students. Currently, some of the college students are enjoying in the ground below the tree. As we are seeing in the picture, the college is a two storey building looking very gorgeous and standard. The class rooms of the college have good natural air ventilation so that students could pay their great attention towards lectures.
Front view of the college with more ground space
This is also the front view of the college showing more space of the ground and sitting a man in the ground. The ground is full of the plants, trees and small grasses. The college looks very attractive with the greenery ground.
Map of CM Anglobengali College