About College
The great achievements of the Queens College of Varanasi in education is believed as one of the most significant success. Within few years after establishment of the Queens College, it has become a well known education institute in the field of quality education. Government Queens College was established considering the restricted resources of English instructive institutes in Benares. The aim of the founder of Rajkiya Queens College was to make it one of the leading Institutions.
It was constructed considering the qualitative improvement of the student by having the highest educated faculties, quality education, huge college ground, library with latest collection, sports ground for the students growth. Queens College education was started for the woman society. College conducts a variety of professional courses for the students to provide them a bright future and tackle with all the problems.
The college has popular staff members who are highly skilled and experienced and fully able to provide the answers of all the questions. College offer education to all the categories of students whether they belongs to backward or forward category. The admission process of this college is on the basis of subjects and methods as well as quality standard. The whole admission process of the college is strictly followed as per the rules and regulations.
Objectives
The mission of the college is to become the actual source of an excellent and unique education by having the innovative and high quality educational research pursuits. All the facilities are available here to educate the students so that they can grow up and build up new generation.
Address and Location
It is located at the Chaitganj, Varanasi, Uttar Pradesh near to the Andhara Pul Bus Stop.
The side view of the Queens College building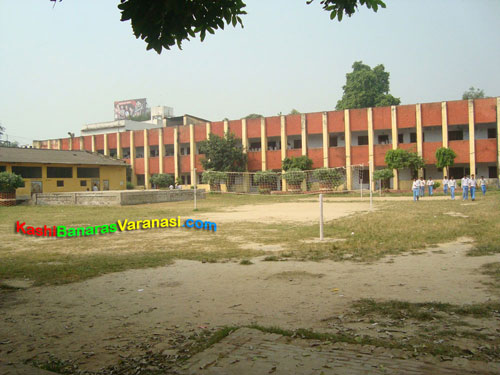 This is the side view of the Queens College building. The college has the two storeys building which looks very attractive. It is the big college having a huge playground in the side of the college with the variety of sports facilities. Students are coming outside of the college in the playground for playing the sports. The college has the greenery environment with the small as well as big trees.
Location Map of Queens College Varanasi